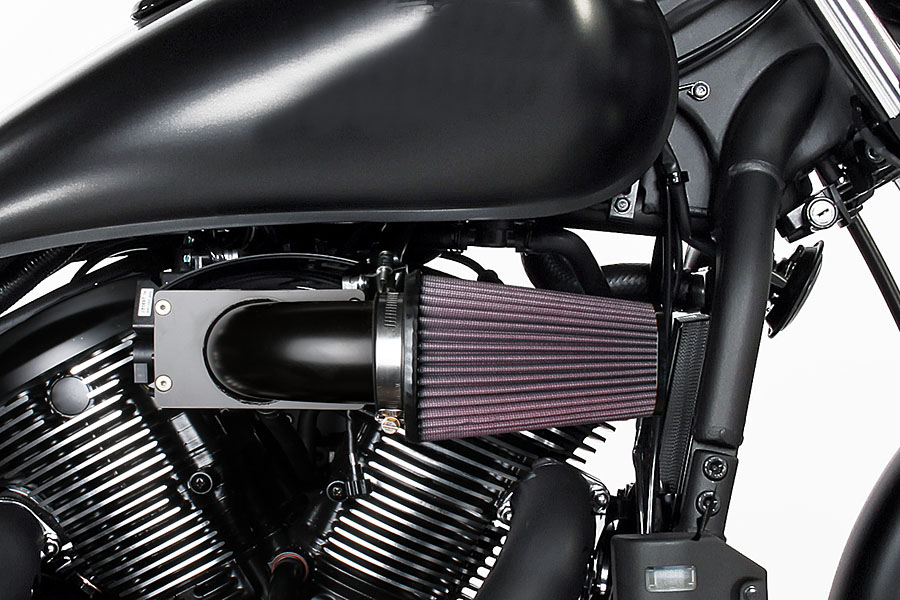 Forcewinder. Air Cleaner Kit
The most free breathing of it's class. Reduced to the minimum. Those are the highlights of the Forcewinder.
The cleaner sits atop a specially deigned s/steel intake pipe. This is highly polished. The kit comprises the filter, adaptor system and air intake pipe. Complete with fitting materials & TüV Approval.
The air intake pipe can be coated black on request.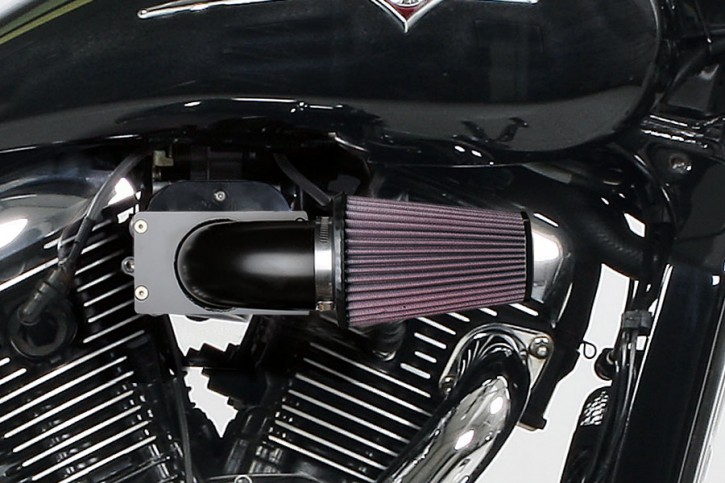 Application F/Injection only:
VN 1500/1600
incl. Mean StreakVZ 1600
Finish: Polished
795,00 EUR
incl. 19 % VAT excl. shipping costs